One of the things you can control in your conception journey is the exposure to toxic chemicals.
Personal care products often contain both parabens and phthalates, which are suspected endocrine-disrupting compounds; and just think about how many you apply/use even before you're out the door in the morning? Think of shampoos, conditioners, hairspray, lotions, toothpaste, creams, makeup, deodorant.....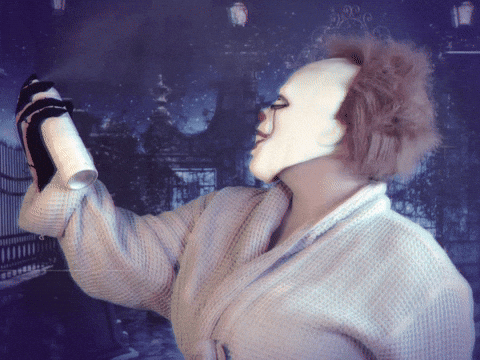 From the FDA website "Phthalates are a group of chemicals used in hundreds of products, such as toys, vinyl flooring and wall covering, detergents, lubricating oils, food packaging, pharmaceuticals, blood bags and tubing, and personal care products, such as nail polish, hair sprays, aftershave lotions, soaps, shampoos, perfumes and other fragrance preparations." and "Parabens are preservatives that prevent the growth of potentially harmful bacteria that could live in some cosmetics products. Safety questions about the use of parabens in cosmetics center around parabens' potential to act like estrogen, a hormone that can be associated with the development of breast cancer." (More about Parabens below!) These are two that you are better off staying away from, when your trying to conceive or not. I often get clients asking for alternatives, so over the next few days I want to share some of the products that I have found and use myself!
𝘑𝘶𝘴𝘵 𝘢 𝘯𝘰𝘵𝘦 - 𝘪𝘵'𝘴 𝘦𝘢𝘴𝘺 𝘵𝘰 𝘨𝘰 𝘰𝘷𝘦𝘳𝘣𝘰𝘢𝘳𝘥 𝘢𝘯𝘥 𝘵𝘳𝘺 𝘵𝘰 𝘳𝘦𝘱𝘭𝘢𝘤𝘦 𝘦𝘷𝘦𝘳𝘺𝘵𝘩𝘪𝘯𝘨 𝘢𝘵 𝘰𝘯𝘤𝘦. 𝘠𝘰𝘶'𝘭𝘭 𝘦𝘢𝘴𝘪𝘭𝘺 𝘮𝘢𝘬𝘦 𝘺𝘰𝘶𝘳𝘴𝘦𝘭𝘧 𝘨𝘰 𝘤𝘳𝘢𝘻𝘺, 𝘢𝘯𝘥 𝘣𝘳𝘦𝘢𝘬 𝘵𝘩𝘦 𝘣𝘢𝘯𝘬 𝘢𝘴 𝘸𝘦𝘭𝘭. 𝘞𝘩𝘦𝘯 𝘢 𝘱𝘳𝘰𝘥𝘶𝘤𝘵 𝘺𝘰𝘶 𝘢𝘳𝘦 𝘤𝘶𝘳𝘳𝘦𝘯𝘵𝘭𝘺 𝘶𝘴𝘪𝘯𝘨 𝘳𝘶𝘯𝘴 𝘰𝘶𝘵, 𝘢 𝘲𝘶𝘪𝘤𝘬 𝘎𝘰𝘰𝘨𝘭𝘦 𝘴𝘦𝘢𝘳𝘤𝘩 (or check out what I like to use) 𝘸𝘪𝘭𝘭 𝘩𝘦𝘭𝘱 𝘺𝘰𝘶 𝘥𝘦𝘵𝘦𝘳𝘮𝘪𝘯𝘦 𝘪𝘧 𝘵𝘩𝘦𝘳𝘦 𝘢𝘳𝘦 𝘴𝘰𝘮𝘦 𝘮𝘰𝘳𝘦 𝘯𝘢𝘵𝘶𝘳𝘢𝘭 𝘢𝘭𝘵𝘦𝘳𝘯𝘢𝘵𝘪𝘷𝘦𝘴 𝘰𝘶𝘵 𝘵𝘩𝘦𝘳𝘦! 𝘑𝘶𝘴𝘵 𝘳𝘦𝘱𝘭𝘢𝘤𝘦 𝘢𝘴 𝘺𝘰𝘶 𝘳𝘶𝘯 𝘰𝘶𝘵!
I've tried a bunch of natural deodorants (I'm always looking when I go to Winners!), and this past summer found this product. I used to use just a plain slice of lemon (trust me, it does work!), but it was becoming a pain in the butt to have slices of lemon in the fridge just for the pitties. When you're making the switch to a natural deodorant, there is an adjustment period of about a week until your body can flush/exfoliate your arm pits.....hold out, trust me!
These lotion products are quite popular right now, and once I smelled this one I was sold. No aluminum, no parabens, and no phthalates for the win!
Next on the list to replace. Toothpaste.


I'm not going to get to deep into the fluoride debate. We don't use it in our house, and our dentist has absolutely no concerns with any of our teeth. We brush and floss (though I'll admit, not as often as we "should", but always brush before bed). We eat mainly whole foods, and though not to the extent that we are now, before I had my girls I had already cleaned up my eating significantly. They were built with good materials. People use the debate that "decay in children's teeth is increasing! We need to fluoridate the water!" Guess what, Edmonton Alberta never removed fluoride from their water, and their rate of decay is increasing as well, so clearly there is more to the story. Just go into any child's classroom and see what is packed for lunch (and that is when people are watching), just imagine at home. But, I digress.
The toothpaste, soap and shampoo ingredient you want to stay away from is Sodium Lauryl Sulfate, or SLS. The main use for SLS and SLES (sodium laureth sulfate) in products is to create lather, giving a stronger impression of cleaning power. They're generally produced from petroleum, but can come from coconut or palm oil as well.
Why is this an issue?
Sulfates derived from petroleum are often controversial due to their origin. The biggest concern is the long-term side effects of sulfate production. Petroleum products are associated with climate change, pollution, and greenhouse gases. SLS and SLES can irritate eyes, skin, and lungs, especially with long-term use. It can strip the skin of its natural oils which can cause dry skin, irritation and reaction. Palm oil is controversial due to the destruction of tropical rainforests for palm tree plantations. Products with sulfates that get washed down the drain may also be toxic to aquatic animals. Many people and manufacturers opt for more environmentally friendly alternatives. These products are also often tested on animals to see how much the product irritates their eyes, skin and lungs.
If you have the suspicion that washing your face is making your skin dry, or that shampooing is giving you an itchy scalp or making your eyes sting, or that cleaning your teeth is giving you mouth ulcers, sodium lauryl sulfate is the likely culprit. In studies, there are "significant correlations" between SLS and contact dermatitis.
To me, the biggest issue with SLS is that it is a penetration enhancer, meaning that its molecules are so small they're able to cross the membranes of your body's cells. Once cells are compromised, they become more vulnerable to other toxic chemicals that may be with the SLS.
Any type of irritant is going to cause inflammation, and that is something we should try to prevent wherever we can.
I get all our Toothpaste at Winners. You can find these brands at large chains now (check the "Natural Products" isle at Superstore, and you'll find a bunch there too.) I'm also a fan of the "Green Beaver" line - they have some kid-friendly flavours. I've tried the charcoal powder toothpaste (and is a great carry on item), but it makes a huge mess of your sink. But, just because a product is in that isle, doesn't necessarily mean all the ingredients are healthy. You still have to read your labels.
More on parabens.
As preservatives, parabens give products a longer shelf-life and prevent harmful bacteria and mold from growing in the products.
From the EWG website, "Parabens are a group of chemicals widely used as artificial preservatives in cosmetic and body care products since the 1920s. Since cosmetics contain ingredients that can biodegrade, these chemicals are added to prevent and reduce the growth of harmful bacteria and mold, increasing the shelf life of the product. The concern with these chemicals is that scientific studies suggest that parabens can disrupt hormones in the body and harm fertility and reproductive organs, affect birth outcomes, and increase the risk of cancer. They can also cause skin irritation. Moreover, studies have detected parabens in nearly all urine samples taken from adults in the U.S., regardless of demographic (Ye 2006).
Given the endocrine disruption capacity and documented female and male reproductive harm, coupled with the potential for repeated lifelong exposure, it is clear that long-chain parabens (isobutyl-, butyl-, isopropyl- and propylparaben) should not be used in personal care or cosmetic products. Further, products can be made without these chemicals."
You'll find parabens in both leave on and rinse off products, and particularly those with a high water content (shampoos). " Moisturizers, face and skin cleaners, sunscreens, deodorants, shaving gels, toothpastes, makeup and many other products contain parabens. They are absorbed into the body through the skin, metabolized and excreted in urine and bile (Soni 2005). However, daily use of a product or multiple products containing parabens results in direct and continuous exposure, as indicated by nearly ubiquitous detection in biomonitoring surveys."
As with many things, it isn't just a single product or exposure, it's the repeated exposure through multiple products throughout your day. Just like a good habit that compounds, the same goes with your exposure to products through your beauty and clean routine.
Products that don't contain these additives will generally say "Paraben, Phthalate, Sulfate Free", and they're getting easier and easier to find. This Shampoo and conditioner (Cake) was found at Walmart!
For anyone who knows me, I have an obsession with makeup. Sephora does keep their "clean" lineup marked to give you a head start. It was here that I found the Cover FX line. If you're looking for a good drug store brand, I have Nude By Nature which I found at Shoppers!
I found a great line of clean skincare at Sephora called The Ordinary. I then found that Well.ca also carries it, along with the foundation! (And my tip, make sure to sign up for Rakuten because you can also get cash back clicking through their website to get to both Well.ca and Sephora - Amazon too!)
(*As much as I love these products, I don't get paid by any of them for endorsing! I love em because I love em)
Is there a natural product that you use that you love? Or are you looking for a specific recommendation? Let me know!
#GivePeasAChance #FertilityDestiny #PreConceptionCoach #NutritionAndWellnessCoach #FemaleHealth #FertilityHealth #Fertility #FertilityNutrition #WombService #WombDesigner #12WeekWombRenovationBlueprint #ToxinExposure #Parabens #Pthalates #CleanUp #Schmidts #Deodorant #SLS #Sulfates